On the move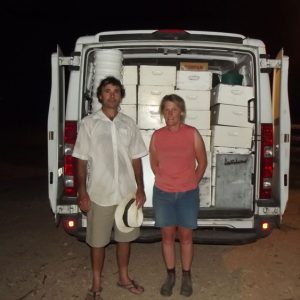 ---
Recently Roger and Stuart introduced new hives to their farm. The father son team are looking for hive improvements and greater production.
Moving BEEHIVES at night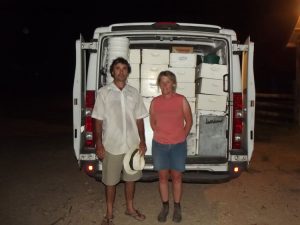 The journey for the hives started after dark, so the bees are all tucked up for the night and can be contained for the ride. The destination has to be reached for day time when the bees want to get to work.
Each hive prepared for the trip weighs between 30-40kg. This is only a fraction of a full hive weight at 100kgs.
They arrive at the Tenterfield farm check their broods and set them in position.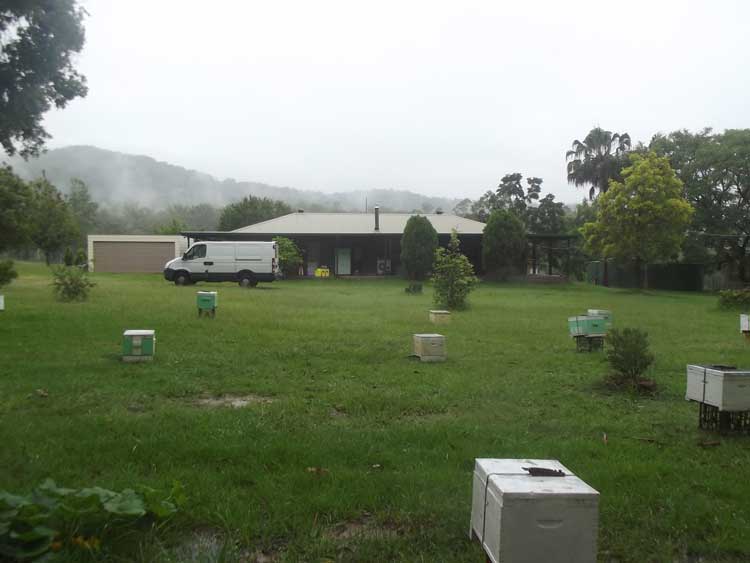 Stuart's farm in NSW Northern Highlands is 40 acres with a small manuka plantation. The air is fresh with plenty of forest nearby, and great weather for bees. Working as a bee keeper Stuart can be his own boss. He has a meticulous attention to his bees and sustainable life cycles.