Lemon Myrtle Aioli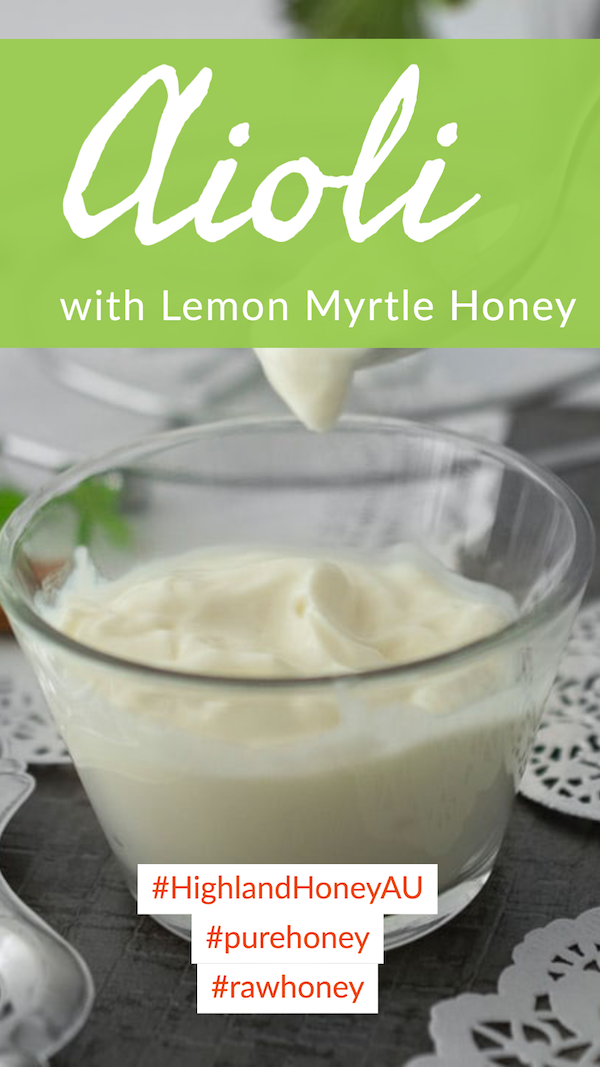 ---
Jump to recipe
Lemon Myrtle has a fresh lemon lime flavour. The essential oil obtained from lemon myrtle contains antimicrobial compounds and is used in household recipes from cleaning to flea rebelling.
Lemon Myrtle is said to have a relaxing effect.
This Aioli recipe is a Australian speciality using the native Lemon Myrtle and macadamia oil.
The recipe uses one of our speciality Honey infused with Lemon Myrtle essential oil.
Lemon Myrtle Aioli

Aioli with 
Lemon Myrtle Honey
Ingredients
2 Egg Yolks
1 tsp Mustard,
1 heaped tsp Lemon Myrtle Honey,
1/2 tsp of Sea Salt.
250ml Macadamia Oil
Instructions
Blend eggs, Mustard, Honey, Sea Salt.
Slowly add Macadamia Oil
Beat until smooth and creamy.