Cinnamon Honey French Toast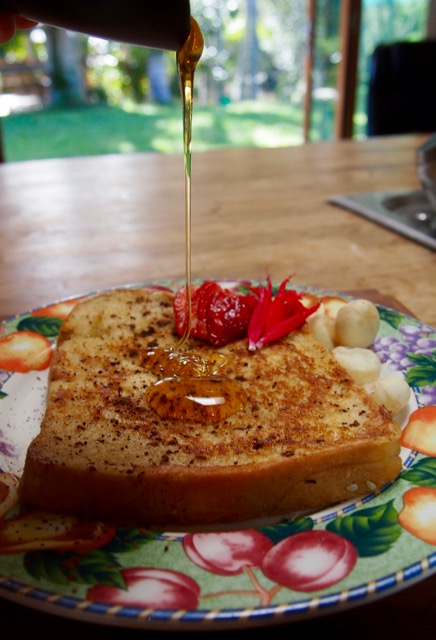 ---
Jump to recipe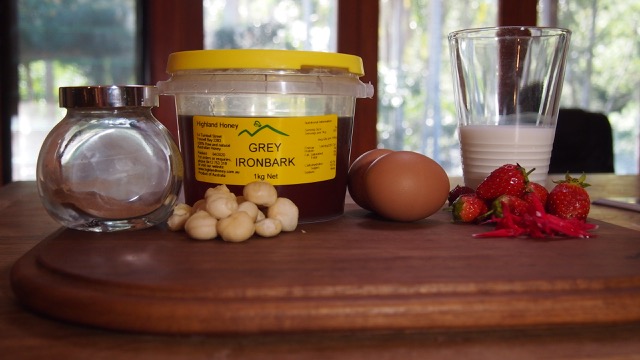 A perfect combination for a complete meal.
My kids love this as a breakfast or after school. It's quick and served hot for hungry little tummies.
Not only is this dish quick it has so many health and well being components. Eggs are a high source of protein. Cinnamon has inflammatory and antibacterial properties. And the combination of milk and honey is wide known for health benefits in digestion and beauty.
And macadamias because I have a macadamia farm so I add them to plenty of dishes.
You can use any bread, especially good recipe for the bread a few days old.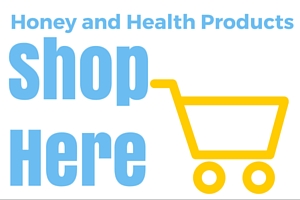 Cinnamon Honey French Toast

Cinnamon Honey French Toast

Ingredients
Favourite Bread
2 Tbsp Highland Honey & Cinnamon
1/2 cup of Milk
2 Eggs
Butter for frying
Instructions
Beat Eggs, Milk, Honey and Cinnamon until well combined.
Soak bread slices in the egg mixture until saturated.
On medium heat a frying pan with a dob of butter.
Brown slices on both sides, sprinkle with cinnamon and honey serve hot.