Description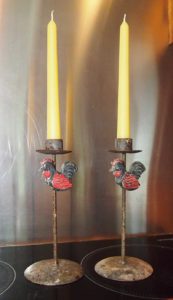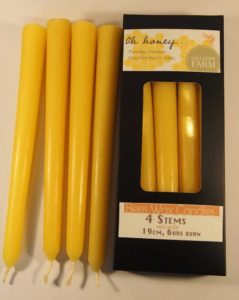 Highland Honey 100% beeswax taper candles
Burning beeswax cause the transformation a rooms negative ions.  Negative ions have a positive effect for biochemical reactions, particularly with our serotonin to relief stress and improve blood flow to the brain.
Candles come in a black matt window box.  Well presented to include in gift packs.
4 stems per box
Burn Time: 6hrs+
Stem Dimensions: 2.3cm base, 19cm high
Each stem: 40g
Cotton wick
Beeswax sourced from Valla NSW.
Warning: Candles should be placed on a suitable heat proof holder.
Burning 100% beeswax candles creates a negative ion environment which is excellent for cleaning the air and promoting emotional stability. Read this article to see the amazing benefits of burning beeswax in your space.